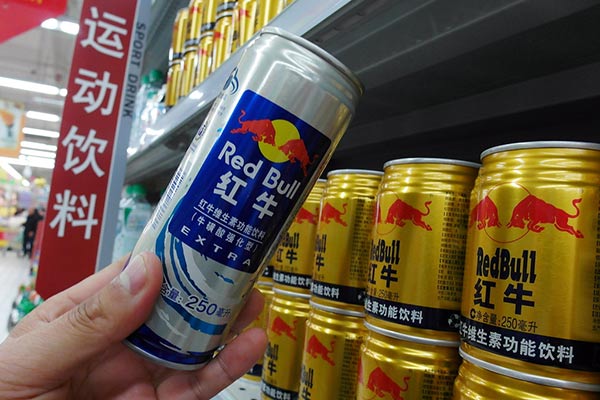 Redbull
Dietrich Mateschitz was traveling through Thailand in 1984, drinking a bottle of Krating Daeng, an energy drink popular in the country.
The drink was especially known among drivers and others who endure long working hours.
He decided to set up a company in Austria to sell energy drinks after having his jetlag cured by the canned drink – now known as Red Bull.
Tatcha
Traveling in Japan, Vicky Tsai discovered something that helped her dermatitis. It was petal-thin blotting papers.
After discovering what it was, she sold off her engagement ring – and even her car to finance the purchase of 10,000 sheets – and sold them online!
Tsai soon continued to learn more about the traditional Japanese beauty techniques based off the infamous geishas.
This has inspired her to start her own cosmetic company, Tatcha.
Starbucks
Howard Schultz joined Starbucks in the 1980s as the marketing director.
While traveling Italy, he became fascinated with the coffee culture there, which stressed on the relationship between the barista and the customers.
The baristas in Italy prepare and present the coffees they make with reverence.
Discovering this, Schultz became fascinated with the ritual and sense of community that he felt in Italy's coffee houses.
He returned to the States and managed to convince Starbucks' founders to test similar concept. It changed Starbucks forever.
They never looked back since.
Lyft
Logan Green discovered how locals in Zimbabwe use crowd-sourced carpool networks while traveling around Africa.
These vehicles could be anything ranging from pickup trucks, minibuses to whatever was available that can be used as a form of transport. They are called kombis.
Green learned more about the concept, and brought the idea back home which was called Zimride – offering long-distance carpooling between campuses.
Years later, the company has evolved into a ride-sharing company known as Lyft.
Noosa Yoghurt
Koel Thomae was back home Australia to have her boyfriend spend time with her family.
During a trip to the Noosa Heads Beach, Thomae and her boyfriend bought passionfruit yoghurt at a shop. They liked it.
Koel was amazed by the taste, she decided to bring the recipe back to United States to launch her own yoghurt company, Noosa Yoghurt.